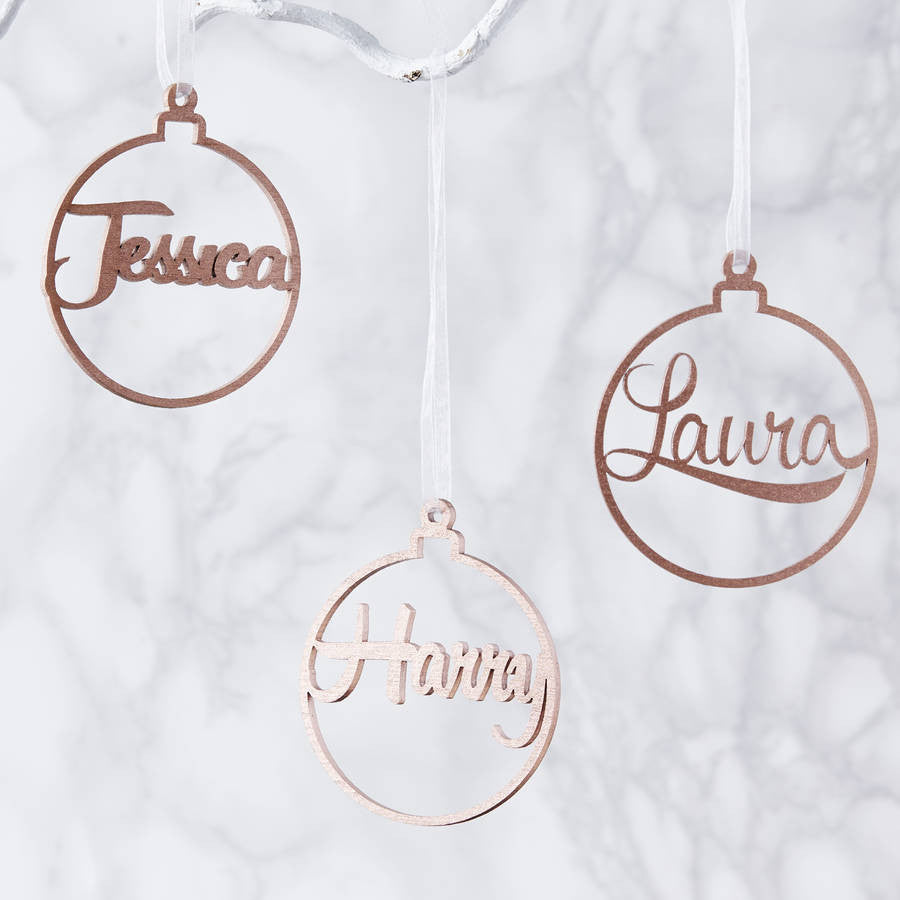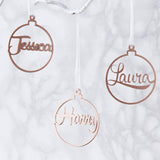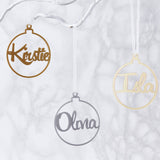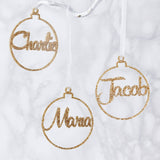 Decoration
Metallic Personalised Bauble Christmas Decoration
A beautiful personalised bauble christmas decoration. A wonderful, personal touch to any christmas tree! Personalised with your chosen name.
Each personalised bauble christmas decoration contains your chosen name to be in the centre of our bauble design! Hang special family memories onto your christmas tree this winter.
If you have any questions about placing your order or any other questions please do get in touch with us!
Please Note: Personalisation will be identical to information entered, please ensure all wording is included when placing your order.
Please note these are not made from metal.
made from:
Available in - Metallic Gold, Metallic Silver, Glitter Gold & Glitter Black Acrylic or Wooden Copper Painted Decoration
Made from Metallic Acrylic, Glitter Acrylic or Copper Painted Wood
dimensions:
6cm wide