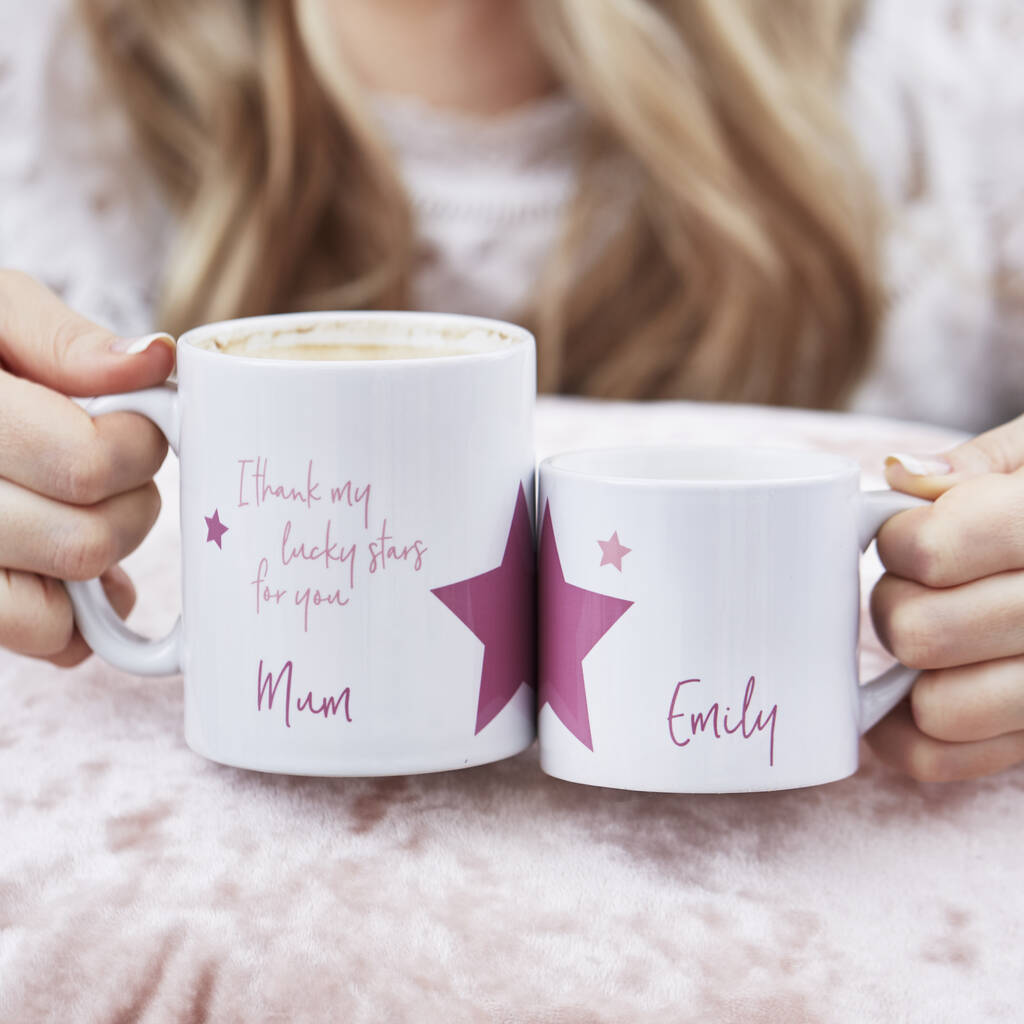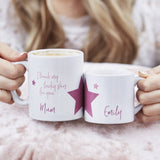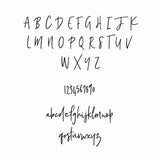 Ceramic Mug
Lucky Stars Personalised Mother's Day Mug Set
A wonderful Lucky Stars Personalised Mother's Day Mug Set, a super cute gift for you and your mum to share!
Featuring our lovely star design, and the message "I thank my lucky stars for you" on the main mug, you can personalise this set of mugs with your chosen names.
Make this lovely set of mugs perfect for you by selecting from our two available size mugs, Adult & Child, and one name will appear on each to create your perfect Mother's Day gift!
When held together these fun mugs make a star, and each can be personalised with a name, an excellent gift to show her how much she means to you.
Please Note: Personalisation will be exactly as Entered, please double check your personalisation when placing your order.
made from:
White ceramic mug.
dimensions:
Adult Mug - 9cm tall and 8cm diameter.
Child Mug - 7cm tall and 7cm diameter