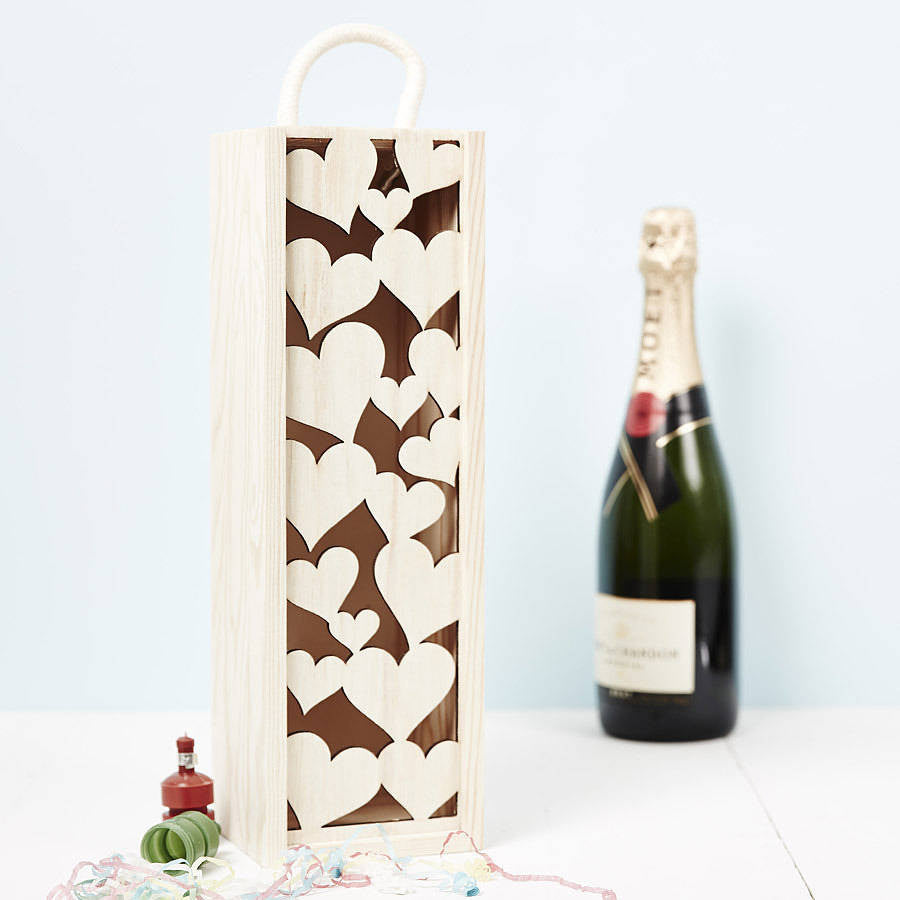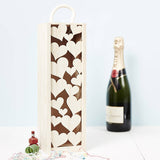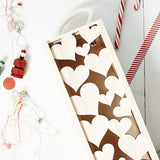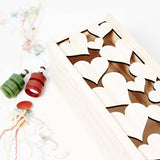 Bottle Box
Lasercut Love Heart Bottle Box
Our romantic wooden love heart bottle boxes are great for all occasions. A lovely, unique gift for that special someone.
Suitable for all occasions: mother's day, weddings, dinner parties, birthdays, anniversaires, congratulations, good luck, new home. The list goes on and on!
Our reusable wooden bottle box is sure to stand out from the crowd and is made here in Britian. A great present and looks great in a new home.
Please note bottle of wine not included.
Looking for a bottle box in a hurry? Please do contact us and we may be able to help with a quicker turnaround time for you.
made from:
Each bottle box will fit a standard wine bottle. Our wooden bottle boxes are made from high quality unpainted wood.
dimensions:
11cm x 10.5cm x 35cm approx. All sizes external.