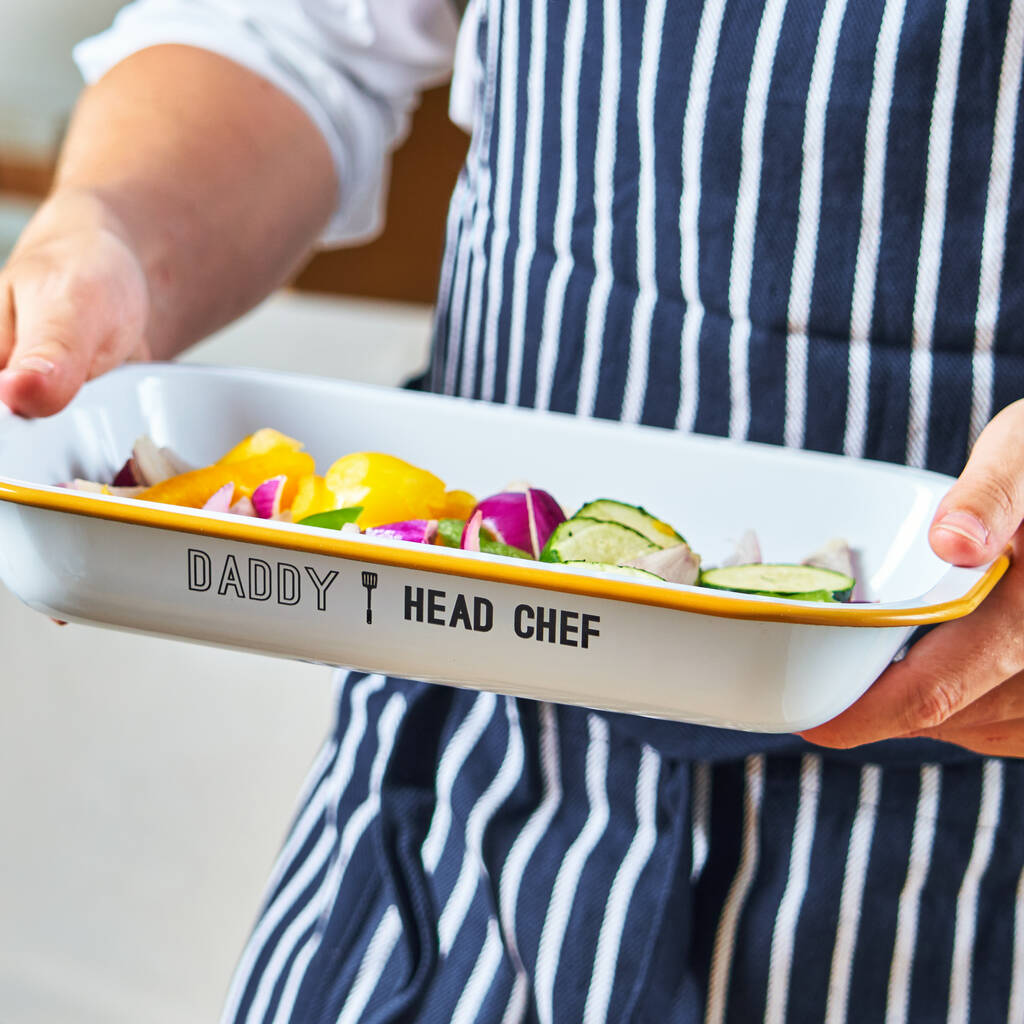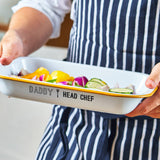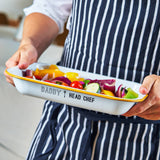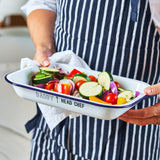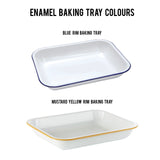 Enamel Tin
Head Chef Personalised Enamel Baking Tray
Give the perfect gift to the Head Chef in your life, with this personalised Enamel Baking Tray, a wonderful addition to any kitchen.
The perfect way to serve up your food in a a stylish way.
To personalise your enamel baking tray simply enter your chosen name into the personalisation boxes provided. Our in house design team will transform your personalisation into the design.
These make a thoughtful gift for all occasions, Birthdays, Weddings, Anniversaries, Valentines, Christmas, Mother's Day, or a perfect treat for that special friend or family member.
These gorgeous personalised enamel baking trays are made from steel and coated in bright white enamel paint. Each dish is then hand-finished with blue or yellow paint around the rim of the dish. Each personalised baking tray is therefore totally individual in its finish, we love this unique charm. As these dishes are not printed this engraved detailing will stand the test of time.
made from:
Our personalised enamel baking trays are made from steel and enamel coating - engraved personalised design.
Care Instructions: Clean with warm water before use, dishwasher safe.
dimensions:
Small dish - 29cm x 23cm x 4cm,
Medium dish - 31cm x 25cm x 5cm
Large dish - 34cm x 28cm x 6cm