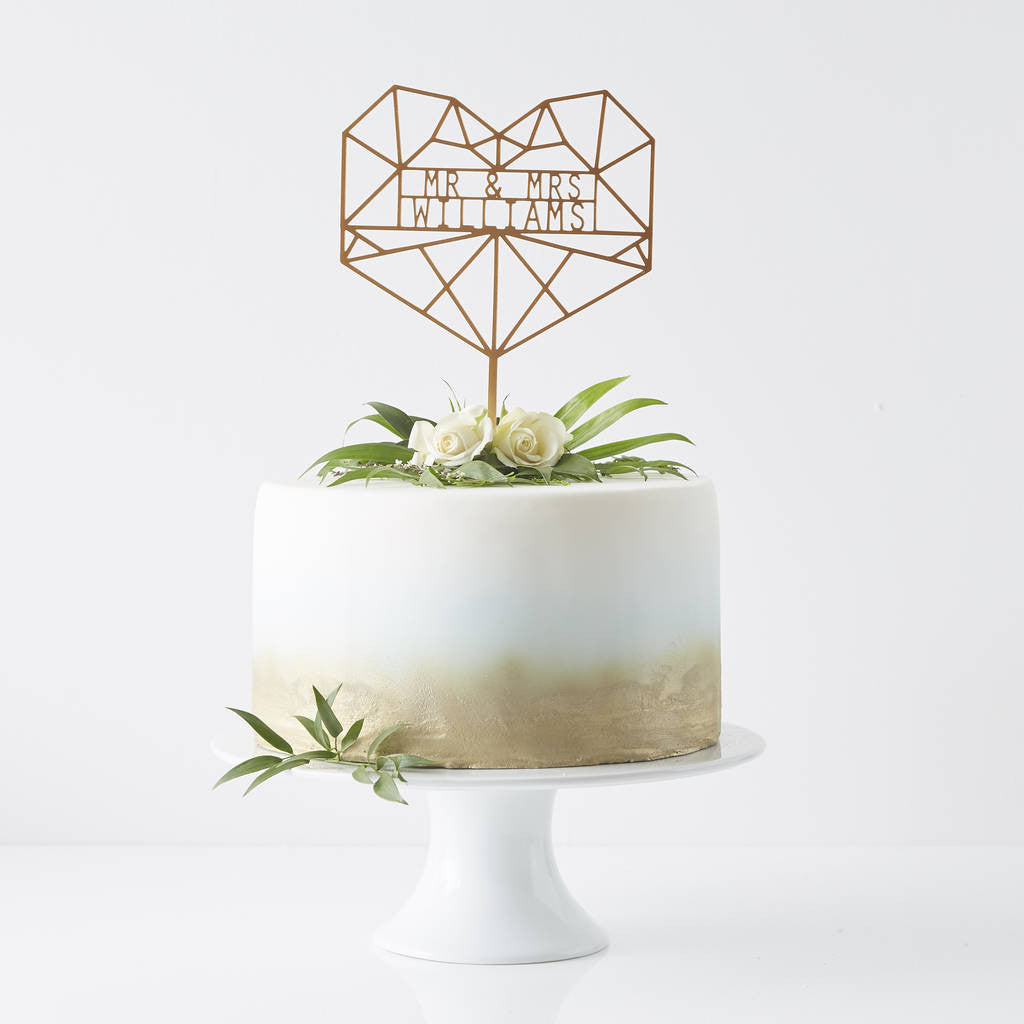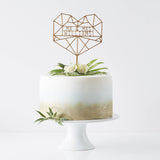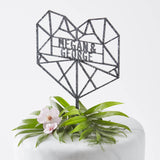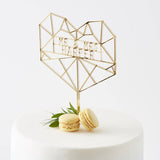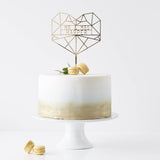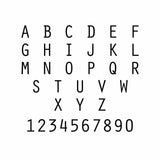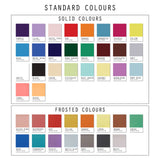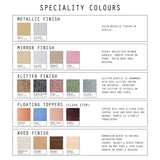 Cake Topper
Geometric Heart Personalised Cake Topper
A unique Geometric Heart Personalised Cake Topper adds an elegant touch to the top of your cake.
This stylish and charming cake topper will create an eye catching centre piece to your celebration.
Featuring a wonderful geometric heart design this cake topper will add something extra special to the styling of your cake on your big day.
Add your names or surname to this heart to create something totally unique to you. Available in a large selection of colours and three different sizes, this cake topper is sure to match your theme perfectly.
made from:
Made from food safe acrylic, Norwegian Birch, Cherry Wood, Walnut Wood, or Birch Wood.
Care Instructions: Gently clean with warm water before use
dimensions:
Available in three different sizes:
12 cm wide x approx. 10 cm Tall
14 cm wide x approx. 12 cm Tall
16 cm wide x approx. 14cm Tall
The cake topper in the main photo is made from Gold Acrylic and is 16cm Wide.
The cake used is 21cm Wide.
Customer Reviews
Write a Review
Ask a Question
Geometric Heart Personalised Cake Topper
Thank you so much for getting this out so quickly! My fiancee loves it; it was such a surprise!