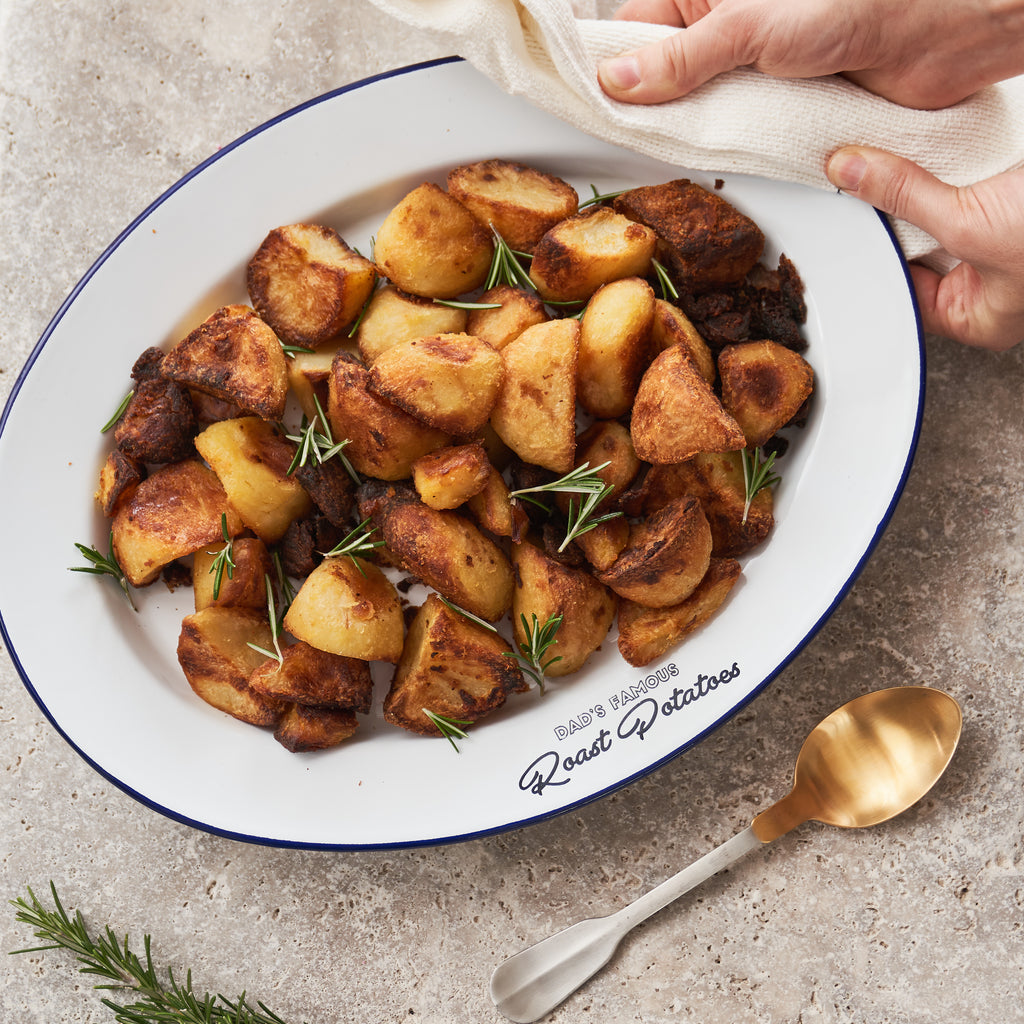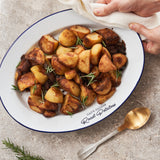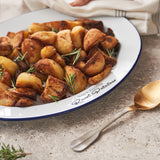 Sophia Victoria Joy
Famous Dish Personalised Enamel Serving Platter
A wonderful Personalised Enamel Serving Platter, perfect for celebrating thier famous dish in style! Engrave with your chosen personalisation.
A thoughtful gift for your loved ones. Make it your own with your chosen personalisation. Our in house team will then carefully engrave your serving platter.
made from:
These gorgeous personalised enamel serving platters are made from steel and coated in bright white enamel paint. Each platter is then hand finished with blue paint around the rim.
Each personalised platter is therefore totally individual in its finish, we love this unique charm. As these dishes are not printed this engraved detailing will stand the test of time.
Care Instructions: Clean with warm water before use, dishwasher safe.
dimensions:
Each Enamel Serving Platter Measures:
Medium - 30cm x 24cm
Large - 36cm x 28cm