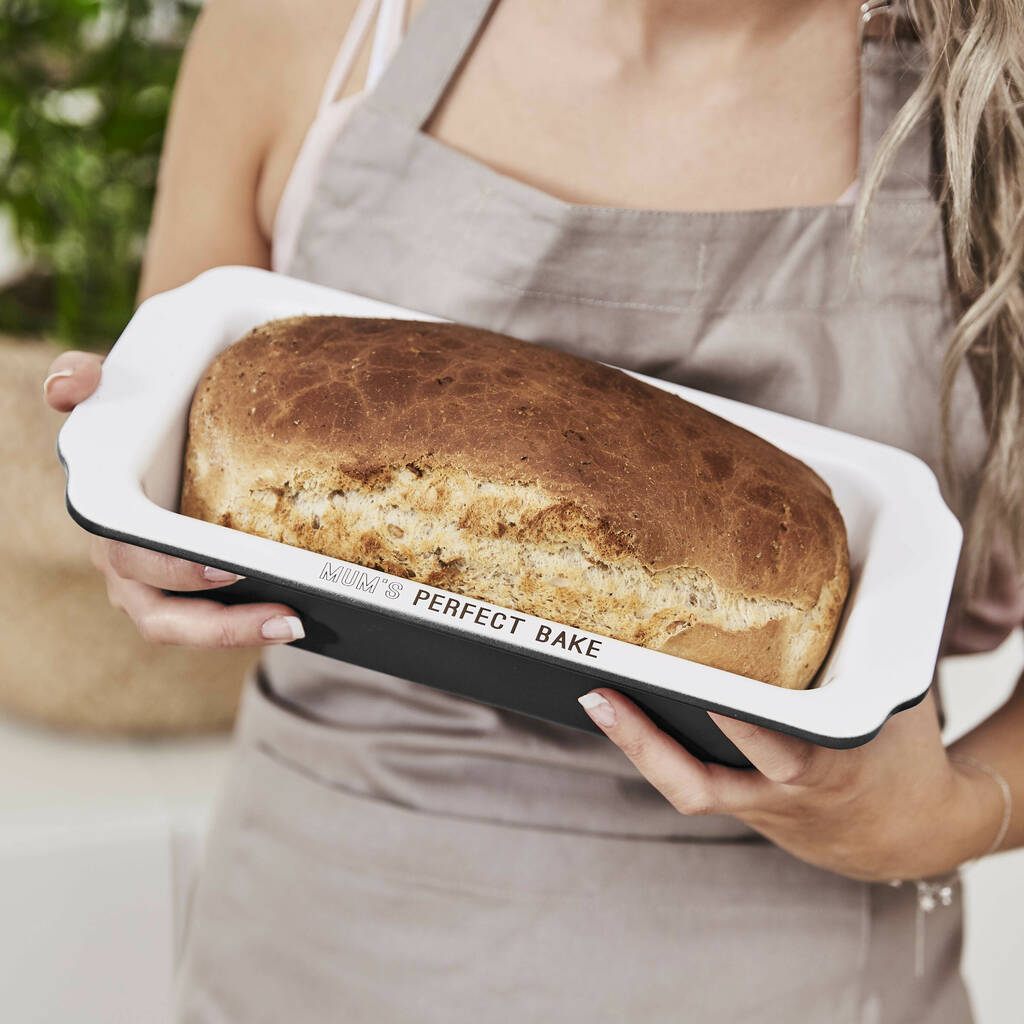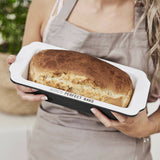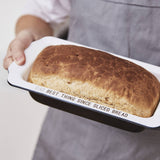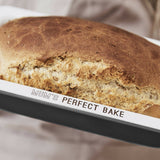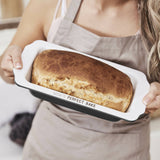 Enamel Tin
Enamel Personalised Loaf Tin
Create the perfect gift for a bread or cake lover with our Personalised Enamel Loaf Tin.
From Banana bread to granary loafs its the perfect kitchen item. Engraved with your message each loaf tin is bespoke. Whether its a sentimental thought or a witty joke our enamel loaf tin is sure to impress and stand the test of time in any home.
Perfect for those that love to bake, delicately engraved with their name and a personalisation, to create a lovely gift just for them.
A great gift for any occasion, Birthday, Mothers Day, Anniversary, a gift that they will love to use time and time again.
made from:
Made from Carbon Steel, Ceramic Coating.
Non-stick, and heat resistant up to 280°C.
Remove all labels and wash product in warm soapy water, rinse and dry.
Do not use metal utensils with this product. To prolong the life of the inner coated surface, always us wooden or plastic utensils.
Do not cut the cooking interior surface of this cookware.
Cleaning instructions - simply wash cookware in warm soapy water with a cloth or a sponge. This product may also be cleaned in a dishwasher. Do not use abrasive cleaners, scouring pads or powders as this will damage the non-stick coating.
Always allow cookware to cool before placing in cold water.
dimensions:
The size of the loaf tin is - W31 x D17 x H6cm
Customer Reviews
Write a Review
Ask a Question
05/02/2020
Leanne

United Kingdom
Amazing
I couldn't believe it when my products arrived this morning after only ordering yesterday - what an amazing service! Gorgeous product, so pleased with it. Thank you.