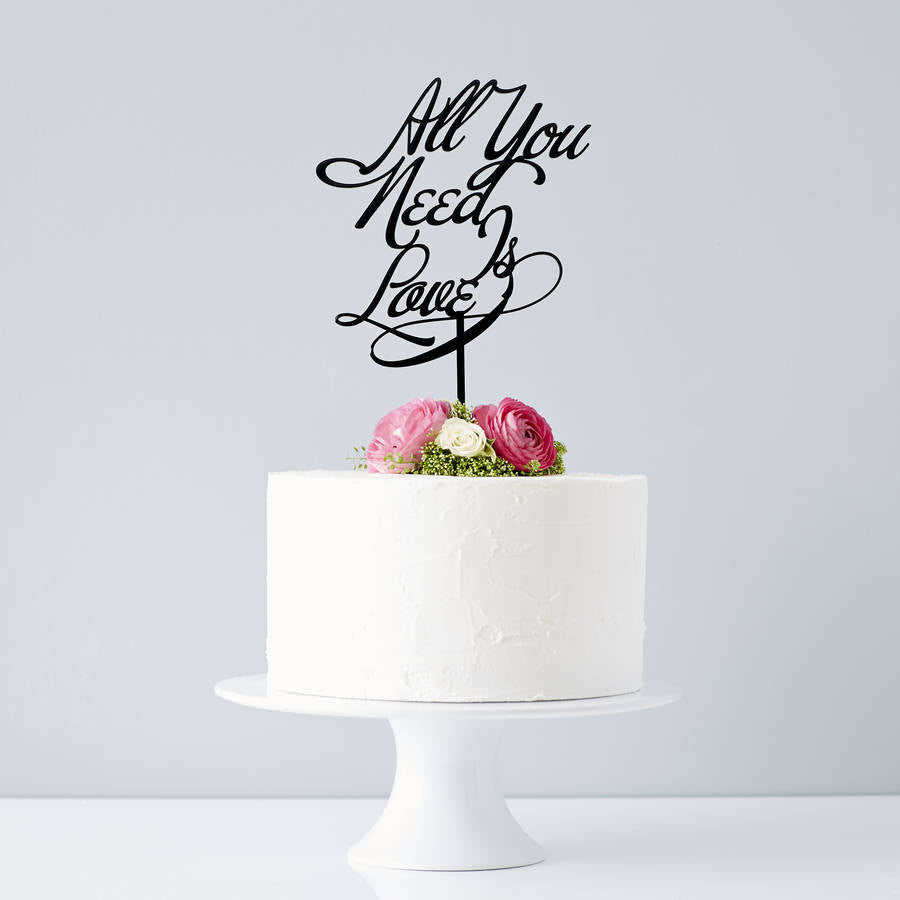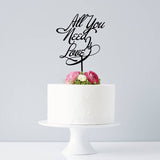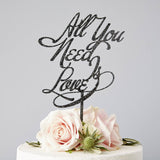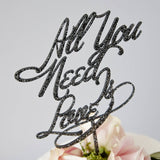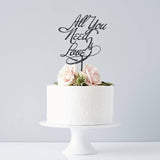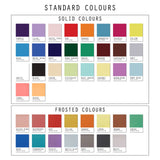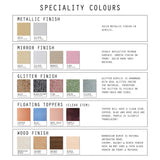 Cake Topper
Elegant 'All you need is love' Wedding Cake Topper
A beautiful 'All you need is love' wedding cake topper. A romantic finishing touch to beautiful wedding cakes. Featuring a beautiful, elegant type.
Our 'All you need is love' wedding cake topper is a lovely accessory for beautiful wedding cakes! Also perfect for anniversary and engagement parties.
Available in five different sizes to suit all cakes and in a large number of colour ways to ensure that they suit your celebration perfectly! These cake toppers really are a lovely colourful finishing touch.
Simply add to the top of your cake and transform your cake immediately! Our cake toppers are perfect for all occasions and come in a huge range of colours suitable for all themes.
made from:
Our toppers are made from quality materials and are made to last, they can be used many times or if designed for a special occasion they can be kept as a special keepsake or momento long after your delicious cake has been eaten.
Expertly designed & laser cut from food safe 3mm premium quality cast Acrylic or 3mm Premium Grade Wood If Selected.
Care Instructions: Gently clean with warm water before use
dimensions:
Available in 5 Topper Sizes: [Width x Height]
11cm x 11.5cm - 9cm Stem
12.5cm x 13cm - 10cm Stem
14cm x 14.5cm - 11cm Stem
15.5cm x 16cm - 12cm Stem
17cm x 18cm - 13cm Stem