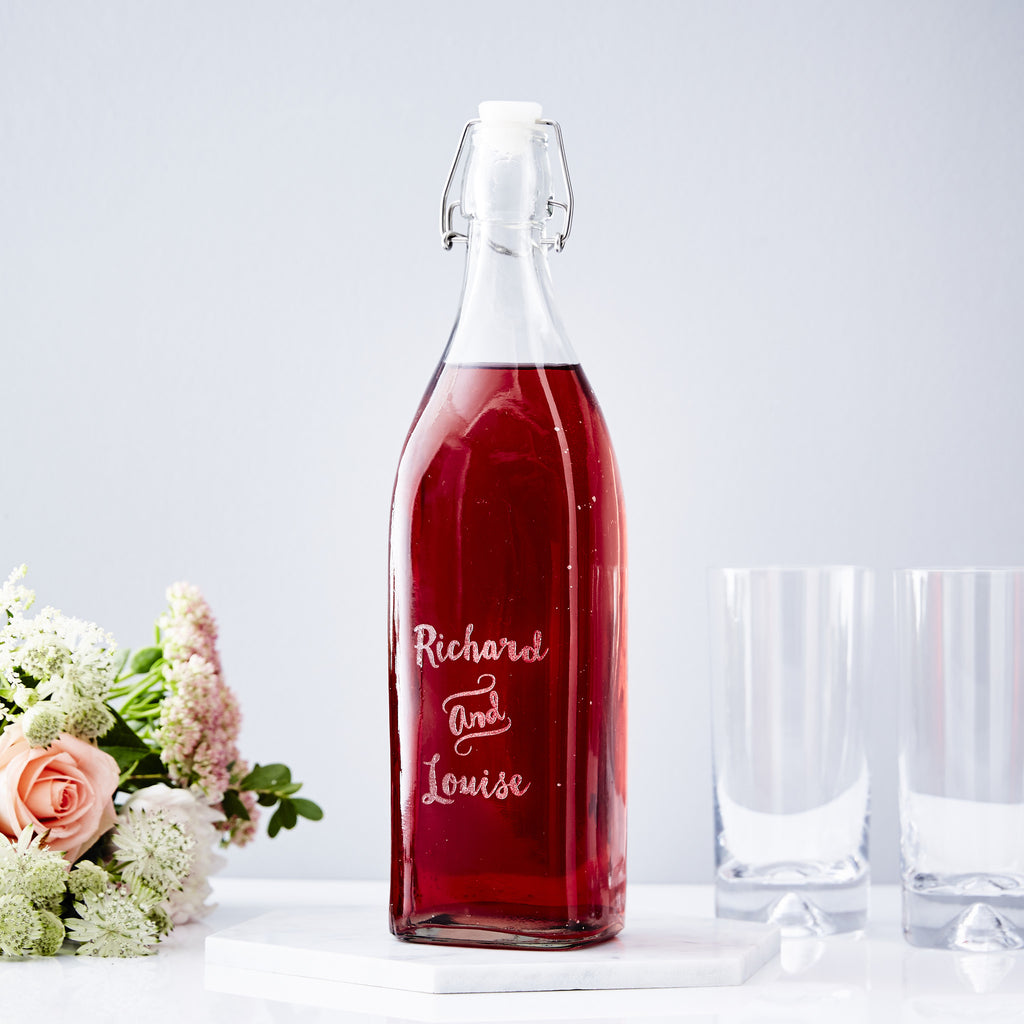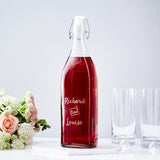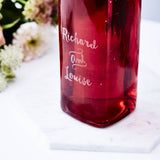 Glass Bottle
Couples Personalised Glass Bottle
Our beautiful Couples Personalised Glass Bottle creates a unique gift for a special couple.
Our lovely Personalised Wedding Glass Bottles make the perfect gift for the special couple on their big day. Featuring your chosen name's to create a unique gift for a wedding or anniversary.
Housewarming, wedding or anniversary our stunning personalised glass bottles make a great reminder of the big day, these glass bottles look great in any kitchen.
A high quality laser engraved glass bottle that will be cherished for years to come. Fill with the drink of your choice, perfect to use on any occasion from picnics and dinner parties.
Our smaller bottles are also perfect to fill with homemade sauces and condiments.
Couples Personalised Glass Bottle
Our glass bottles are availible in three sizes, and feature white resin stopper and seal to keep your drink fresh.
made from:
Bottle is a square based glass with a swing top white resin stopper and seal.
dimensions:
Available in three sizes:
Small: Volume = 250ml, Height = 200mm, Diameter = 51mm (base)
Medium: Volume = 550ml, Height = 270mm , Diameter = 65mm (base)
Large: Volume = 1 litre, Height = 315mm, Diameter 81mm (base)