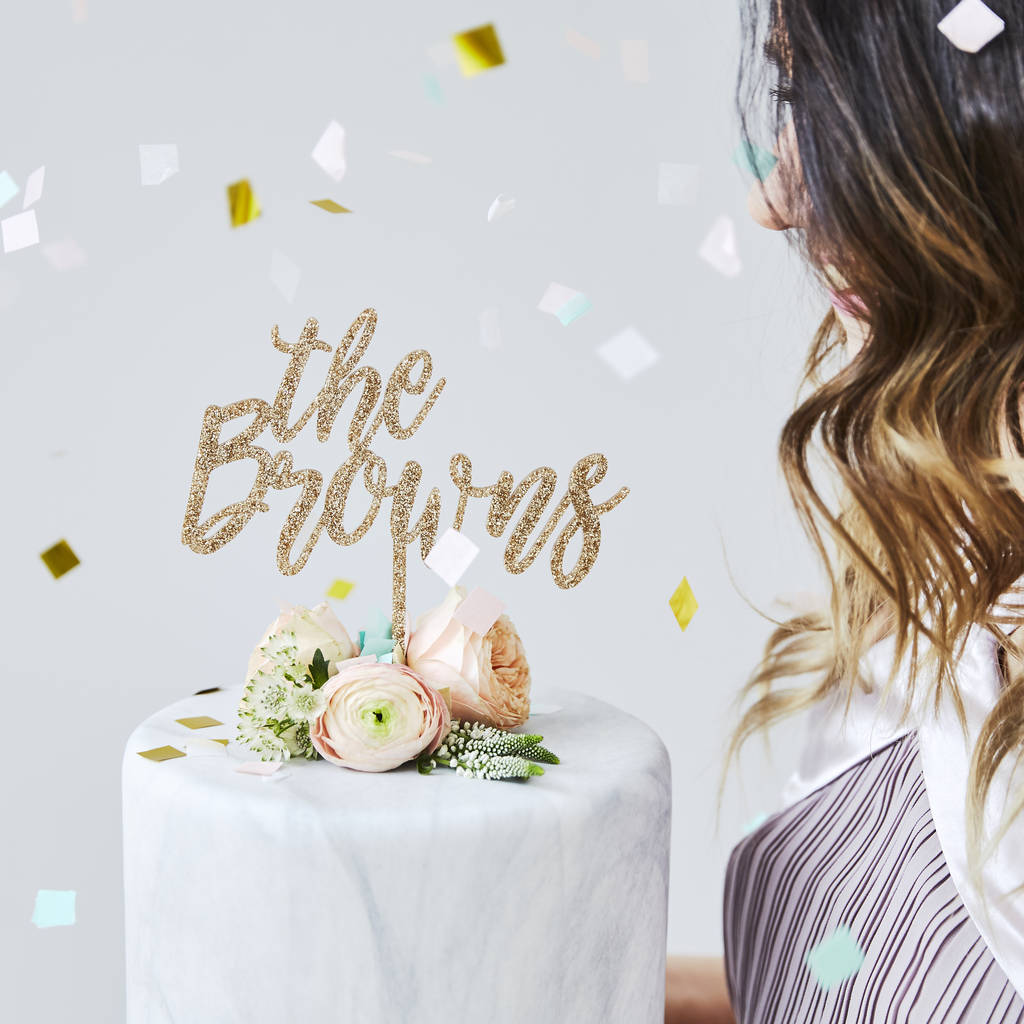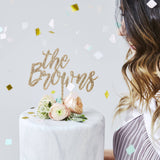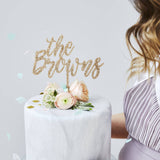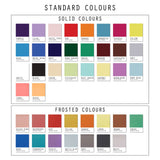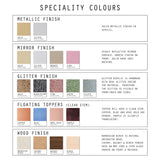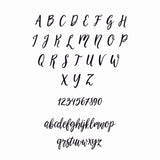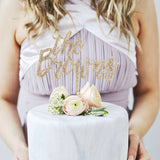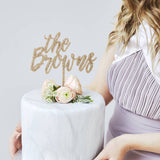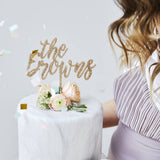 Cake Topper
Charming Personalised Wedding Cake Topper
Make your wedding cake totally unique with this Charming Personalised Wedding Cake Topper.
A great accessory for any Wedding or Engagement cake, this lovely cake topper can be matched to your colour scheme from our many options.
Stood alone or paired with flowers, the Charming Topper will add style to your special day.
This Cake Topper is a lovely way to make your yummy cake personal to you both.
Please Note: Personalisation will be identical to information entered, please ensure all wording is correct when placing your order including 'the' and any required apostrophes.
The height of your cake topper will vary depending on the length of your surname as the toppers are measured by the width. For example, shorter surname cake toppers will be taller than those with a longer surname.
made from:
Made from Food Safe Acrylic or Wood if selected.
dimensions:
Available in three different sizes:
14cm wide x approx. 8.5cm Tall - 10cm stem
16cm wide x approx. 9.5cm Tall - 11cm stem
18cm wide x approx. 10.5cm Tall - 12cm stem