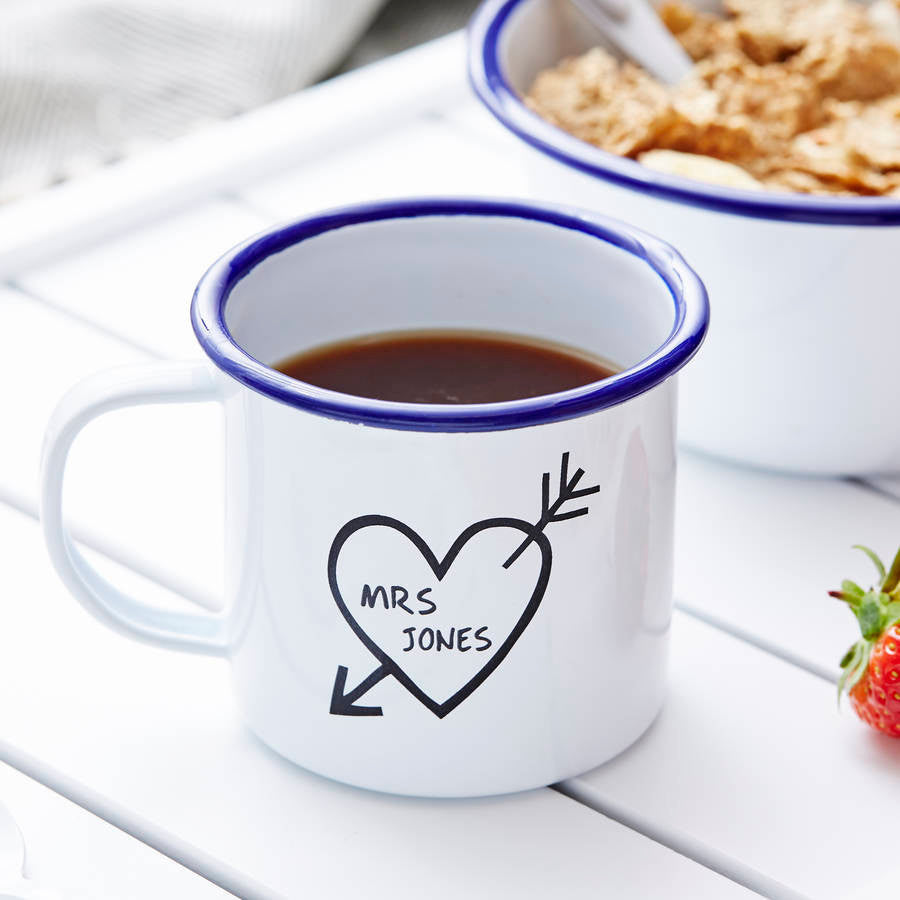 Enamel Mug
Carved Heart Enamel Personalised Mug
A lovely carved heart personalised mug, perfect for any newly engaged couple. Also a lovely wedding gift, our enamel mug is sure to impress.
These gorgeous personalised enamel mugs are made from steel and coated in bright white enamel paint. Each mug is then hand-finished with blue paint around the rim of the mug. Each personalised mug is therefore totally individual in its finish, we love this unique charm.
We individually engrave each enamel mug. As these mugs are not printed this engraved detailing will stand the test of time.
To personalise your enamel mug simply enter your chosen details into the personalisation boxes. We can't wait to engrave your personalised enamel mug.
Need your personalised enamel mug in a hurry? Please do contact us and we may be able to help with a quicker turnaround time for you.
made from:
White enamel mug.
dimensions:
8cm tall and 8cm diameter.