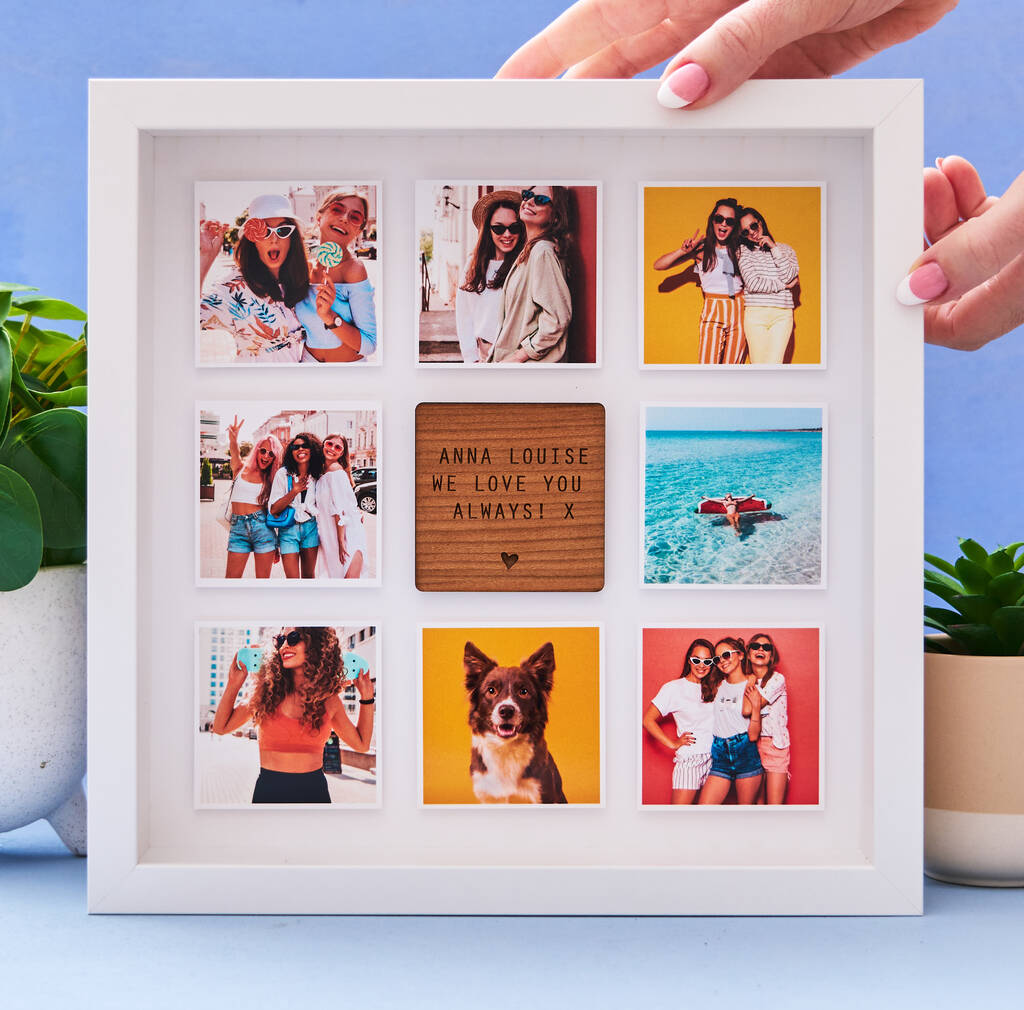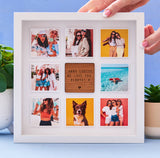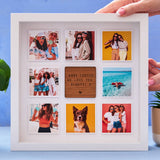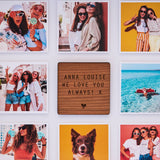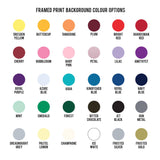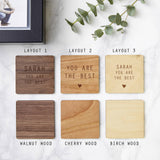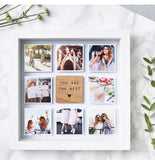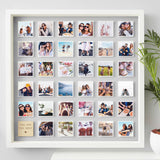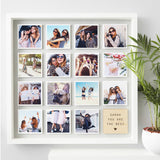 Box Frame - Photos & Plaque
Best Friend Personalised Framed Photo Print
Give your Best Friend the perfect gift with our Personalised Framed Photo Print, the perfect way to show off all your favourite memories together!
This personalised print makes a lovely gift for your best friend. Fill with favourite memories that you have shared together to create a thoughtful gift that is totally personal to you.
Featuring your chosen photos of you and your best friends, and all of your adventures together.
Our Framed Photo Prints also come with beautiful high quality engraved personalised wooden plaque to add a final personalised finishing touch to your frame. With 3 layout options, you can add the a lovely message to your friend.
Please note: Our larger frames take an extra day for delivery as these are sent via a tracked courier delivery. Large Frames are unable to be delivered Next Day or on Saturday Deliveries via the delivery options above. If you would like a quote for a large frame to be delivered to you on an express service, please send us an enquiry before placing your order.
Large Frames - UK only.
Please take this into account when placing your order. If you request a proof for your cropped images we will send this via an order enquiry before printing. This may delay your dispatch date.
made from:
Our personalised prints are made using high quality card and are beautifully finished in a wooden box frame.
Our prints are hand finished by our in house team.
These prints are available in two sizes, three photo quantities and a variety of different colour options.
Sending your photos couldn't be easier, once your order has been placed you will just need to email us with all of your photos to images@sophiavictoriajoy.com  If you have a particular order that you would like your photos to appear, please ensure that each photo is numbered and email them rather than uploading via the website. We will start with number 1 in the top left corner and work to the right to create your framed print. If you do not mind the order then please let us know, and we can work out the best composition for you.
*If possible please send your images cropped in square format*
If you have any problems, please get in touch and we would be more than happy to help.
dimensions:
Medium White Frame - 27cm x 27cm x 6cm.
Medium Black Frame - 27cm x 27cm x 6cm.
Large Black Frame - 52cm x 52cm x 6cm
Large White Frame - 52cm x 52cm x 6cm
Hook included on reverse of frame for hanging. Our frames also look great when freestanding.