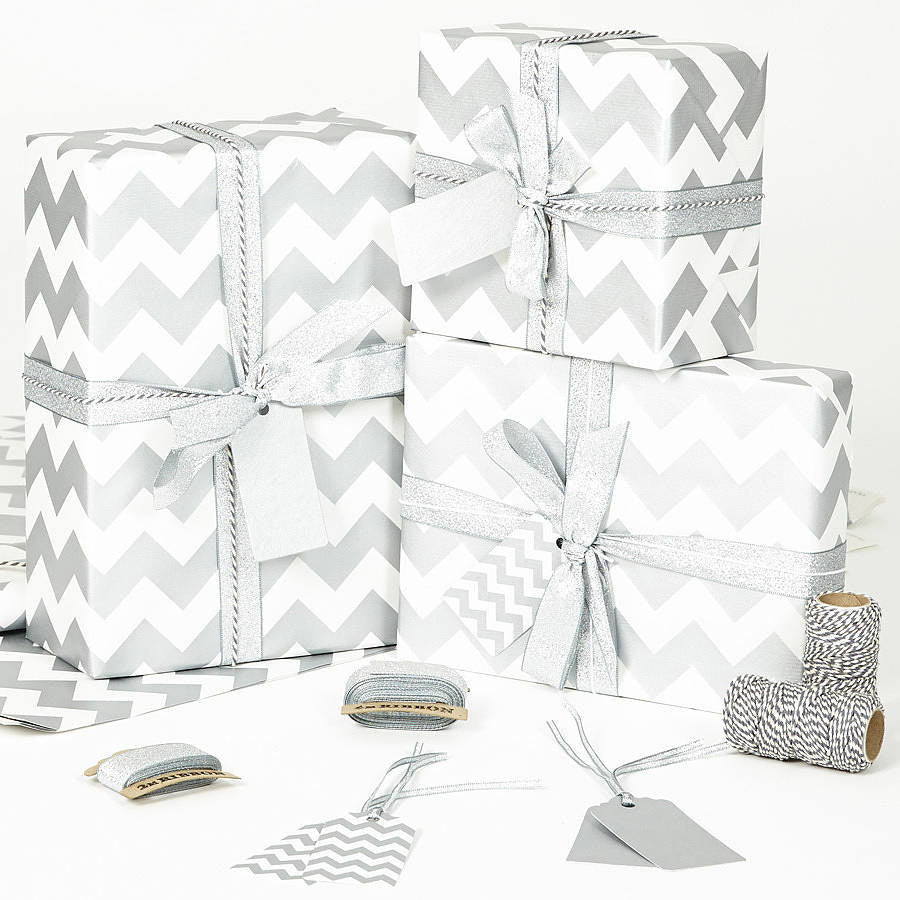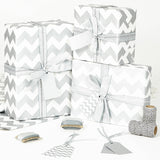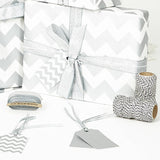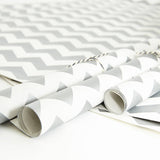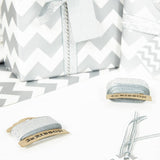 Wrapping Paper
Silver Chevron White Wrapping Paper
A wonderful silver wrapping paper, screen printed here in Britain by hand onto heavyweight ribbed white paper.
Traditional and unique, this chevron wrapping paper will help to make your presents look extra special.
Our chevron wrapping paper features a wonderfully festive metalic silver chevron design.
Please Note: If ordering more than one wrapping paper Set from our Sophia Victoria Joy Shop you will only need to select one long postal box as these will come packaged together.
made from:
This wrapping paper is screen printed here in Britain by hand using water-based Inks onto heavyweight ribbed recycled white paper.
Printed Silver Wrapping Paper.
dimensions:
Our high quality large wrapping paper sheets measure 70cm x 50cm.