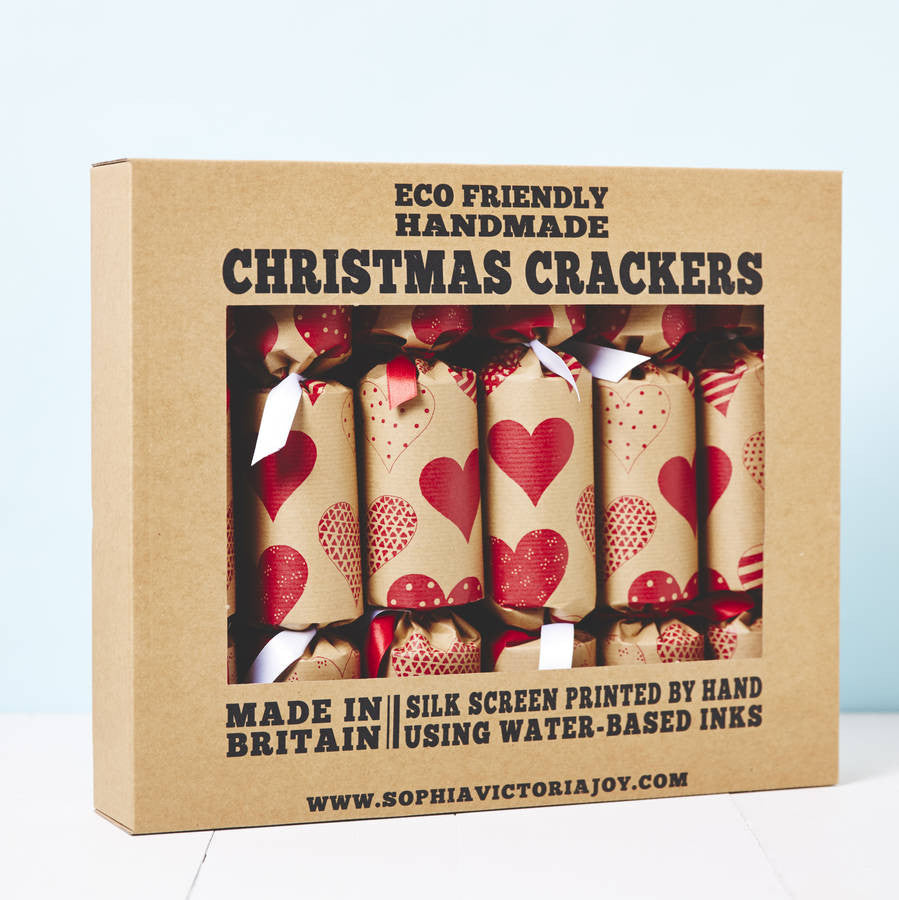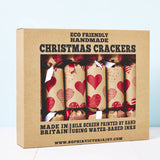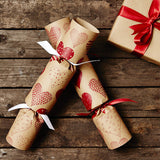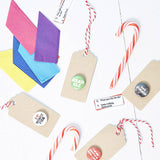 Crackers
Recycled Heart Christmas Crackers
Rustic heart recycled christmas crackers. Handmade from screen printed recycled paper. Brighten up your christmas table with our beautiful heart christmas crackers.
Each of our recycled Christmas crackers has been handmade in Britain. Each Christmas cracker has been screen printed by hand.
Each box of recycled Christmas Crackers contains six crackers.
Fun and colourful hearts, screen printed by hand in Britain.
made from:
Recycled Christmas Crackers, Handmade in Britain.
dimensions:
Standard Cracker Size - approx. 31cm x 6cm
Cracker box measures - 32cm x 38cm