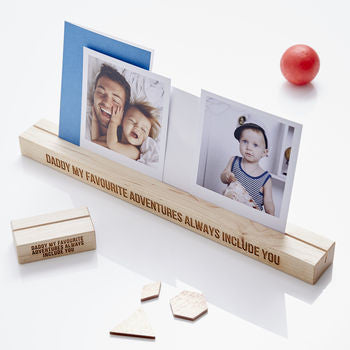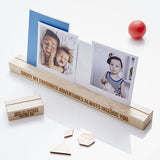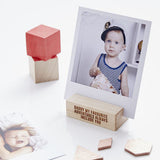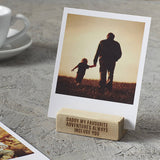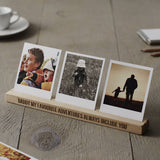 Photo Block
Personalised Favourite Adventures Photo Block
A stunning personalised photo block. Perfect for displaying precious photographs of you and your loved ones.
High quality and built to last, our wonderful personalised photo blocks are a beautiful way to display your most precious memories and moments around the home or office.
Personalise your photo block with a special message. A funny joke, your favourite memory together or a simple message!
If you have any questions about placing your order please do get in touch with us by using the 'Ask The Seller' button above. We'd love to help you and answer any questions which you may have.
Please note: Personalisation will be identical to information and layout entered, please ensure all wording is correct when placing your order.
made from:
Handmade from maple wood, finished with linseed oil.
dimensions:
Our personalised photo blocks measure the following sizes:
Small - 6.5cm x 2.5cm x 3cm
Medium - 19cm x 2.5cm x 3cm 
Large - 30cm x 2.5cm x 3cm